OVERBORNE is a web3 streetwear brand founded by art industry professionals; bringing a new level of utility and streetwear to the space.
Founded by JimboBox and IRONPINKY; they've worked with Street Fighter, Sonic the Hedgehog, Mortal Kombat, Marvel's Spider-Man, Yu-Gi-Oh, Megaman, Halo, and many more.
We are pioneering in the NFT space by bringing a new level of utility to the table; Dynamic NFTs with a levelling system which allows for fluid, evolving NFTs. XP, Unlockable Traits, an Inventory and Stat System and more will make their way into our ecosystem. By being a Holder, you will also be able to purchase holder-exclusive streetwear; which the founders have a background designing in. JimboBox is the Art Director and a Shareholder of Bibisama Apparel; if you want a clue to the level of quality we're bringing into the web3 apparel space; you can check it out there.
About OVERBORNE Project
⛩️ 10,000 illustrated NFTs
⛩️ Founded by leading industry professionals in the art space
         -Ex-Capcom, Marvel, and Microsoft Games
⛩️ Dynamic, evolving NFTs
⛩️ Trait Unlocks, Levels, XP System
⛩️ NFTs can change their image and metadata fluidly
⛩️ NFTs provide access to Holder Exclusive Streetwear 
⛩️ Lively growing Discord community
⛩️ Mint price: TBA
⛩️ Mint date: Q3
Roadmap of OVERBORNE
• High end holder-exclusive apparel made in house with their own manufacturer
• Fluid and evolving brand which correlates to the community
• Connections with Music Composers to create their own OVERBORNE music album
• Giveaways ran for the community as well as charity organizations
• Inclusion in the metaverse / web3
• Expansion of the OVERBORNE universe
OVERBORNE Sneak Peeks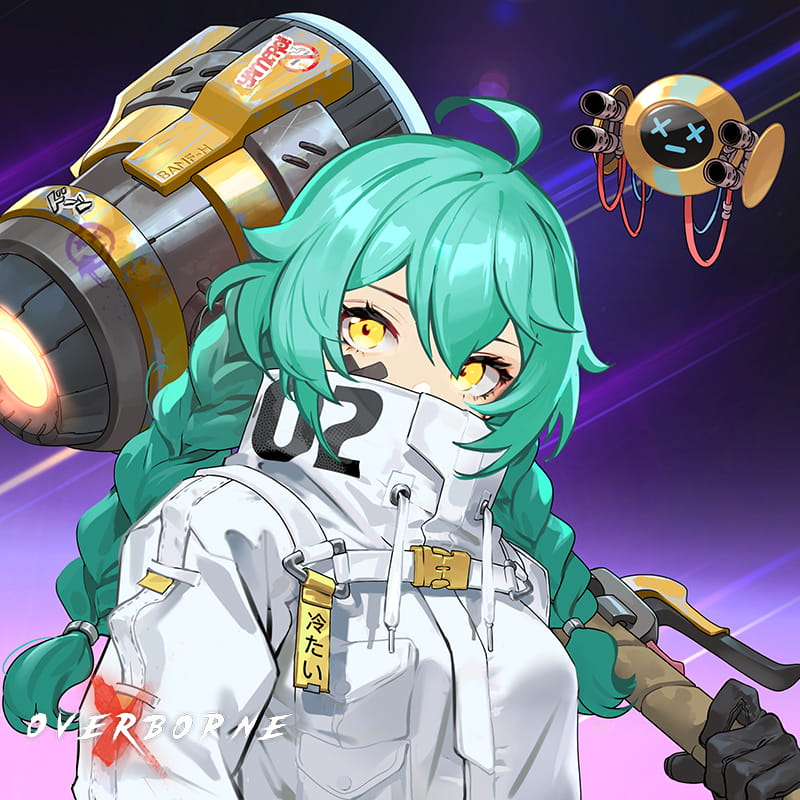 OVERBORNE Team
Edwin Huang (IRONPINKY.)
Edwin "IRONPINKY." Huang is a California based illustrator with 14 years of professional experience. He is best known for his published work in the Fighting Game genre and Asian American comic scene.
His recently published work include:
Comic work on Street Fighter vs Darkstalkers, Mega Man, Sonic the Hedgehog, Skullkickers, and Street Fighter Unlimited.
Statue design work on Street Fighter V, Mortal Kombat X & 11, Marvel's Spider-Man: Miles Morales, WWE, and Mighty Morphin Power Rangers.
Card illustrator for Yu Gi Oh TCG, Marvel, UDON's Street Fighter Metal Cards, and Munchkin.
Character design for Street Fighter 4, He-Man, Mega Man, and Sonic the Hedgehog.
"As a lead artist and co-creator of OVERBORNE, there will be no compromises when it comes to visuals. I take pride in creating something potentially huge for the new world to see." – IRONPINKY.
Location: California, USA
Languages: English, Cantonese
Hobbies: Pizza Making, Fighting Games, Statue Collector
Instagram: instagram.com/ironpinky
Twitter: twitter.com/ironpinky
Eddie
Eddie is a seasoned computer graphics artist and Solidity engineer.
He is the developer for OVERBORNE, and is assisting in bringing a new level of utility to our holders as well as bringing the NFT space forward as a whole with his innovation.
He has experience developing innovative interactive experiences and high-end computer graphics, where he focuses on the intersection of art, design and technology.
Location: USA
Languages: English
Hobbies: Computer graphics, surfing, cooking, bicycling
Ethan Killough (Levalier)
Ethan "Levalier" Killough is a Texas based illustrator with 7 years of experience. He is currently the Chief Administrator for Bibisama Apparel as well as the Community and Collaboration manager for OVERBORNE.
A man who wears many hats, he has previously worked as a curriculum developer creating resources for students in schools, as well as being a semi-professional gamer having been Rank 8 at one point in his Overwatch career. Currently an NFT and Crypto Enthusiast as well as trader, he is well ingrained in the space and handles most of the back-end involved with the Project. He is responsible for concept work and pre-renders for OVERBORNE as well as being its Web Developer.
"As co-founder of OVERBORNE my role is to ensure the project's success as well as connect us to all the high-playing members of the NFT space. I will provide a level of transparency and assurance to the community in the project's integrity as well as our ability to fulfill all of our promises. I will co-ordinate talents together to build and bring up our project." -Levalier
Location: Texas, USA
Languages: English
Hobbies: Eating an unhealthy amount of enchiladas, FPS gaming, creating fan art
Instagram: instagram.com/phokubich
Twitter: twitter.com/phokubich
James Ghio (JimboBox)
James Ghio, alias JimboBox, is a Canadian professional industry artist most noted for his works as a Game Cover illustrator and Marketing artist. He currently resides in his hometown of Montreal, a city in constant artistic mutation with a history of massive art appreciation.
James' Eastern-inspired style blended with a Western comic creative approach casts a wide appealing net which led him to success within the art industry. Currently James is an Art Director and shareholder of Bibisama Apparel.
Some of his works include:
Concept and marketing artist for Street Fighter 4, Halo 4, WarFrame, Microsoft's Fable, Lego Games, GI Joe, HeMan reboot, and Max Steel reboot
Concept artist for Fast and Furious Spy Racers, Magic the Gathering, and League of Legends
Card illustrator for Marvel
"As co-founder and co-creator of Overborne, I will not only use my creative ability to ensure this project's success but will also leverage my connections with Bibisama Apparel to bring exclusive high-end merchandise to the NFT holders of Overborne" – JimboBox
Location: Montreal, Canada
Languages: French, English
Hobbies: Waifu collector, car enthusiast, FPS & RPG gamer
Instagram: instagram.com/jimbobox
Twitter: twitter.com/jimboboxart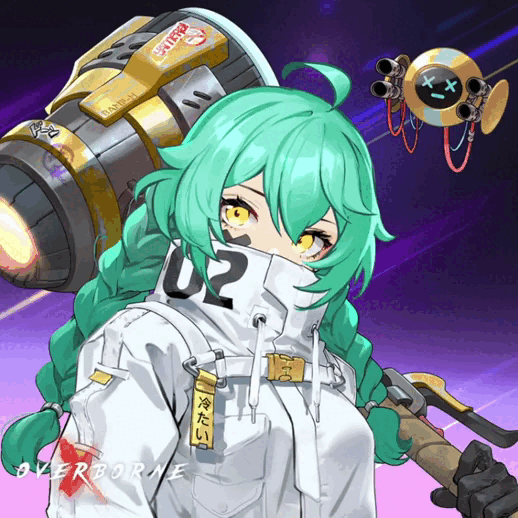 OVERBORNE Official Links
Website: overbornenft.com/
Roadmap: overbornenft.com/
OpenSea: opensea.io/collection/overborne
Twitter: twitter.com/overbornenft
Instagram: instagram.com/overbornenft
Discord: discord.gg/overborne