Antonym is an NFT project that will be launched in 2022 and has attracted attention. The long-lasting closed Discord process is unprecedented in the industry. Despite this long process, the Antonym project, which has a very high hype, seems to be released in March according to estimates.
The project, which has already distributed only 25% of the Whitelist spots, distributes these roles in a different way than other projects. First of all, it looks like you can't get a WL by just entering and grinding. You need to look for ways to contribute to the community. One of them is talking on voice channels.
"Marked" Role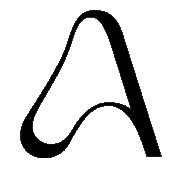 There is a role called "Marked" in the Antonym project. This role, which can set an example for other projects, the last stop before whitelisting or "A-list" in Antonym. If someone in the Marked role wants to take on the A-list role, they have to join an AMA attended by the founders.
All of a sudden, we can say that every user who has a Whitelist communicates with the founders and they listen to their insights and visions about the project. This, of course, increases loyalty and trust in the community.
Future of Antonym
When people see how solidly the team is progressing, their views on how their NFT will be more valuable in the future after a possible mint become stronger. Therefore, the number of Antonym NFT early sale right holders who will flip it seems quite low. This increases the Antonym floor price estimates considerably.
Antonym, which has around 180k followers on Twitter as of now, seems to come out with a very high floor compared to similar projects. While it is said that this can go up to around 4-5 eth among Alphas, the slogans of the web3-based project are also very strong. One of these slogans is "Antonym is a phygital lifestyle brand that bridges the gap between digital collectibles and physical designer goods."

Antonym Social Media Accounts
We are writing the social media accounts of Antonym, which has not yet announced its website or Opensea accounts, for you.
Founder Accounts
Conclusion
The project, which continues as a closed Discord, has also not announced the mint date and the total number of Whitelist spots. In addition, mint prices remain unknown. We have no doubt that more comprehensive statements on these issues will come in the coming days. We will keep you informed of updates.