 Hacktivists NFT Project is one of the strongest NFT projects that has managed to attract everyone's attention lately. The HYPE is organic and the team of the project is very experienced and doxxed people in the NFT world. Expectations from the project are really high due to the Meta in the NFT space. We will share with you all the information we can access about the Hacktivists Project, which we are looking forward to on the Mint day, in our article.
A tech-savvy individual who is unafraid to stand up for others in the digital space is a hacktivist. The genesis collection is an early chance for investors to be involved in the project's growth. Hacktivist is building the main collection at the intersection of art, utility, and community by leveraging capital raised from their genesis collection.
Vision of Hacktivists
Their mission is straightforward: create a trustworthy community that isn't scared to put its cutting-edge technological expertise to good use.
Hacktivists hold a diverse set of values. They include the following, but are not limited to:
Inclusiveness (no one is left out.) They come in a variety of sizes, colors, and forms. A hacktivist can be anyone!.
Generosity (karma is real.) Kindness is contagious, therefore spread it so that others can be kind to you. Help the less fortunate so that others can assist you when you are in need.
Perseverance (it takes time for good things to happen.) Projects that are decentralized cannot be completed in a single day. Patience is the most valuable asset an investor can possess.
First and foremost, the community (which will always speak the truth) if the community expresses dissatisfaction, the team must enhance its efforts and produce a better product. If the community is pleased, the team should keep working hard!.
Hacktivists Sneak Peeks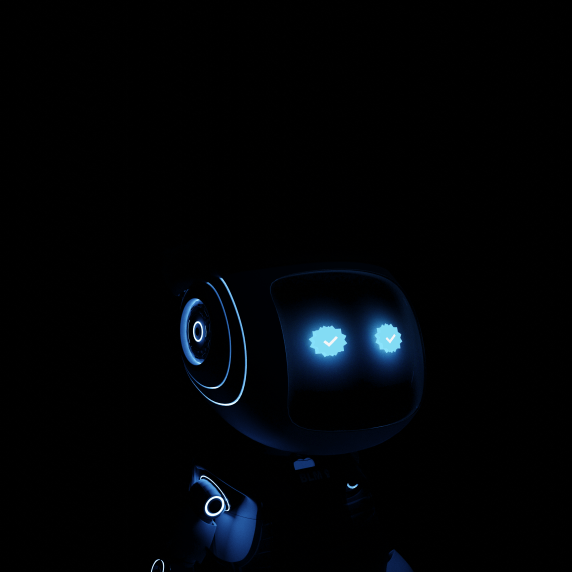 Roadmap of Hacktivists
01- FOUNDATION – Spring 2022
They will focus on growing the brand community and reputation of HACKTIVIST Continuity events throughout FOUNDATION, and an exclusive AMA will be conducted within Discord. This will occur in order to reinforce the foundation upon which they are constructing. This isn't a sprint; it's a marathon.
02- GENESIS – Spring 2022
444 Genesis Passes will be distributed using ERC-721A during 02 – GENESIS. To track funds and secure the project's survival, a multi-signature public wallet will be deployed. The following will be available to all Genesis pass members!
HACKTIVIST DAO membership is exclusive. NFT Whitelist place from MAIN COLLECTION FREE NFT airdrop front MAIN COLLECTION. Pre-Sale Private Taking SHACK from the MAIN COLLECTIONS is possible.
03 – EXPANSION – Summer 2022
HACKTIVIST will build the brand with funds obtained from 02 – GENESIS. Headhunters and players will be on the lookout for top-tier talent. Their multi-sig wallet will be used to invest in top artists and engineers.
GENESIS PASS holders will have the option to express their views on how the funds should be re-invested in the project within a regulatory framework. The ultimate goal is to build a community-driven MAIN COLLECTION and provide passive revenue to GENESIS PASS holders. Roadmap 2.0 will be produced in order to ensure the brand's long-term success.
04 – MAIN COLLECTION – Fall 2023
4,464 unique, 30 animated Hacktivists will be published throughout 04 – MAIN COLLECTION. They want to create a new industry standard in the field for art, utility, and holder benefits. Talent – Capital (103 – EXPANSION + DAD) will enable us to achieve just that "SHACK will be presented. On the other hand, will need GENESIS PASS to stake. SHACK from the OFFICIAL COLLECTION will be offered as an online store containing merch and collectibles.
Hacktivists Official Links
Hacktivists Mint-Info
Mint Price: 0.1 ETH
Mint Date: 14 May
Total Supply: 444
There will be 2 sales.
First private pre-sale : [222/444]
Whitelist sale : [x/444]
FAQ About Mint
What will be minted?

Their Genesis USB PASS will be minted.

What do I get?

The following items can be redeemed by Genesis USB PASS holders: 1 MAIN Collection Whitelist HACKTIVIST DAO access, From the MAIN Collection, you can stake $HACK.
Hacktivists Team
Grandpa Uno
Grandpa Uno, who is now creating a reputation for himself in the music industry, has landed some major song placements in the Washington, D.C. area. Grandpa Uno has amassed over 100k streams across all platforms thanks to his beat production, music videos, and some of his own compositions. "All U Need," his latest collaboration with HASANI, is available on Spotify.
IamEvoss
IamEvoss is a qualified cyber security expert. Evoss has a forensic computing background, which essentially implies that they went to university to become a hacker. Evoss now works in the cyber sector, defending the good guys from the evil guys, donning the white hat, and advising businesses on cyber strategy.
EvilDead
Pasindu Priyashan has been perfecting his 3d modeling talents as a 3d artist since 2018. He'd always wanted to build and sketch robots since he was a kid. He combined his creative talents and enthusiasm for robotics with his 3d modeling knowledge to create the ideal 3d artist for creating robots. It began with the 3d max program and now models with both 3d max and blender software. Pasindu's transition from 3D modeling to animation allowed him to showcase and expand his abilities even further.