If you are asking What is Apiens NFT we will answer it in our article. It looks like Apiens will take the NFT world by storm. He has already started to attract people's attention with his incredible fine art and very professional team. When you read our article, you will agree with us. It's hard not to wait to get their NFT. We recommend that you see the Genesis Collection they have released to prove themselves. In our article, we tried to deal with the Apiens NFT project in all its details. If you want more information, you can review their whitepaper. In this NFT world where there are so many scam projects, Apiens really does the job professionally and gives people confidence.
Apiens NFTs are produced in 8k quality. In the following part of our article, we will exhibit an enlarged Apiens NFT for you. You can examine other collection pieces from the Genesis collections. We say don't miss the opportunity to join the Apiens Discord and get a whitelist from this legendary project. So let's look at What is Apiens NFT?
Vision and Mission
Apiens is a Web3 firm that focuses on the community and creates blockchain-integrated clothes for web3 fans. The world is constantly evolving, and everything is going to be connected to the internet, even clothing. They've set out on a mission to provide "NFTs-integrated merch" for Web3 fans.
"Create an engaging blockchain-integrated wearing experience for crypto-native people," is their objective. "Blockchain-integrated clothes = Apiens" is their core goal.
Aspiration
Their long-term goal is to create an environment that allows users to do the following:
Visit the Apiens marketplace to purchase uncommon and exclusive NFC-enabled merchandise.
Profit from merchandising sales.
Gain access to their partner brands in order to grow your business.
Offer partnering brands exclusive discounts.
Apiens NFT
Mint Price: 0.1 ETH
Supply: 8000
Secondary Royalty: 5%
Mint per WL ACC: 2
Mint Date: 24 April 2022 – (14.00 UTC)
Team wallet: 0xb9d8a142F6fC69dD1B38a33eD123C895870A42e8
NFTs From Apiens Genesis Collection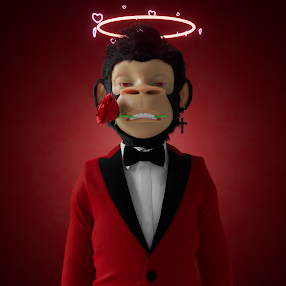 Road Map
Phase 1
The debut of GENESIS APIENS ( 10 unique pieces )
Collaborations and marketing:

Personalized NFTs for celebrities and brands.
Collaborations on projects.

Entertainment:

A virtual concert will be hosted in collaboration with DJs.
Gaming.

Launch:
Launch of the -8K Collection.
Phase 2
Commercialization strategy for the APIENS brand.
APIENS NFTs can be used to start a business by any holder.
Holders will get exclusive access to partner brands for all commercial, trade, collaboration, and partnership opportunities.
Sponsoring IRL fashion shows to increase brand awareness.
APIENS ecosystem is being built on a solid base.
Phase 3
Merch with blockchain integration.
Merch drop with NFC integration.
(This is a time-consuming process that could take 3-4 months.)
Phase 4
Get a hold of your digital merch.
You will be able to own your ape's goods separately. Spectacles, caps, and jackets, for example.
Paris Hilton's Tweet About Apiens!
Paris Hilton's marriage was honored by the Apiens team, who made an honorary piece for her. She has been involved in this arena for a long time, teaching, elevating, and supporting it.
After posting the piece on their Twitter page, it was noticed by Paris, who decided to repost it and express her admiration for the artwork.
This piece is a time capsule of Paris's marriage life and her passion for NFTs place, and it will be kept in the Apiens nation's historic item collection.
Collaboration
They've partnered with Exclusible.com, a premium fashion-focused NFTs store, to bring their community metaverse wearable t-shirts.
You'll be able to join the Metaverse party with exclusive Decentraland content if you use these wearables!
This collaboration will be expanded in the coming future, bringing greater benefits to both communities.
What exactly is BIC?
Blockchain integrated clothing (BIC) are garments or apparel that are linked to the blockchain using RFID (Radio frequency identification) or NFC (Near field communication).
The inbuilt RFID is configured to generate site connecting, and when a device is placed near it, the pre-set connection is activated.
To make these clothing washable, the RFID chips are coated in water-resistant foil.
Why is BIC the future?
More efficient and new solutions have been known to replace old ones in the past.
Any outstanding product that they are familiar with today is recognized to generate a "brag-worthy proposal" and "irreversible behavior."
Humans are hardwired to brag about new things they've found to others who haven't. BIC is new and exciting, and users will extol its virtues. The boast-worthy concept is so apparent that it overshadows the genuine unique selling factor (USP).
The BWP generates network effects, and more individuals want to go onboard. This new experience will produce an irreversible behavior as it moves users from point A (Traditional wearing experience) to point B (BIC wearing experience).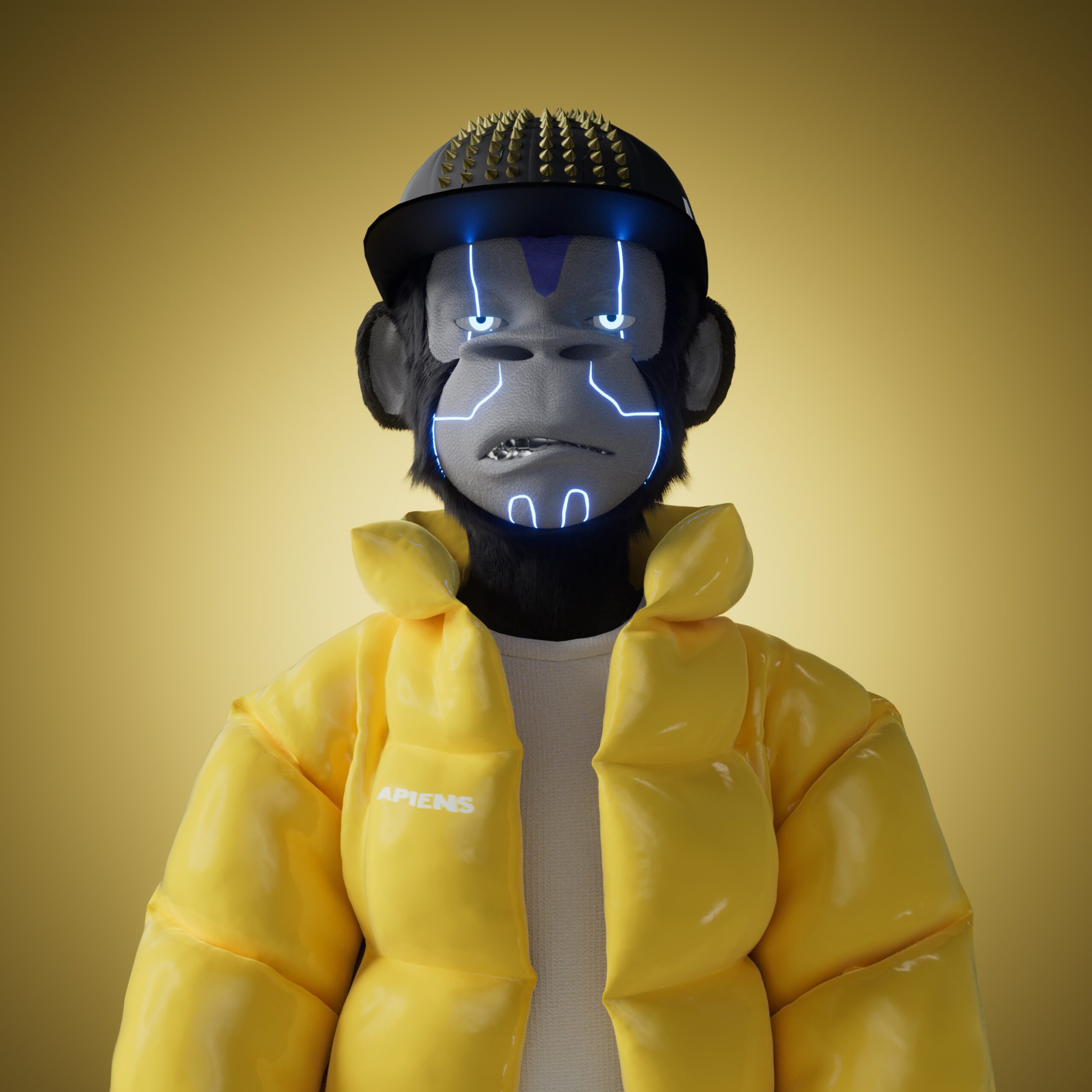 Fashion Market Analysis of Apiens
According to Statista, the global apparel market is expected to expand in value from 1.5 trillion US dollars in 2020 to around 2.25 trillion dollars by 2025, indicating that demand for clothes and shoes is increasing.
Womenswear, menswear, sportswear, and childrenswear are four categories that have contributed to the rise of the fashion sector.
Despite the fact that there are innumerable garment stores worldwide, both large and small, the largest corporations control the bulk of the industry. TJX Companies, Inditex, and H&M were the top three clothing and footwear retailers.
The Gap, Inc. was the top-selling casual clothes store in terms of sales value. LVMH Moet Hennessy Louis Vuitton S.E., a massive French luxury goods business, dominated in sales of luxury garments. Nike, GUCCI, and Adidas are some of the most valuable brands in the world in terms of individual brands. We will continue to What is Apiens NFT article with official links and founders.
Official Links
Apiens Team
D. PAUL
4 years of experience in strategy making for startups.
Business analysis and financial modeling.
Smart contract dev by passion.
Entrepreneur.
META GOD
4 years experience in digital marketing, and startup.
Growth hacking, affiliate marketing beast.
Marketing-finance analyst.
Passion for React and Node.js
JOHNSON
Lead artist. 7 years of Experience in Cinema 4D for modeling, marvelous
Designer for clothes, Z brushing for detailing, and redshift for rendering.
Client: Adobe and CEAT.