Your gun bounces a lot in CS GO and if you want to fix it on your own server, you need to know the CS GO How to Reduce Weapon Movement. This code will give you the ability to hit where it points, no matter what weapon it is. These codes will search for holes for your opponents to escape.
CS GO How to Reduce Weapon Movement
The CS GO Tab code will not work in competitive games or games you play on the CS GO platform. This will only work when cheating is turned on, either on the server you set up or in mods you play with your friends.
To do this, you must first open the console. If you can't open the console How to Open Console?. You need to enter all of our CS GO How to Reduce Weapon Movement Code list into the console one by one. Here are the codes below:
weapon_accuracy_nospread 1
weapon_debug_spread_gap 1
weapon_recoil_cooldown 0
weapon_recoil_decay1_exp 99999
weapon_recoil_decay2_exp 99999
weapon_recoil_decay2_lin 99999
weapon_recoil_scale 0
weapon_recoil_suppression_shots 500
Have fun already!
Other CS GO Codes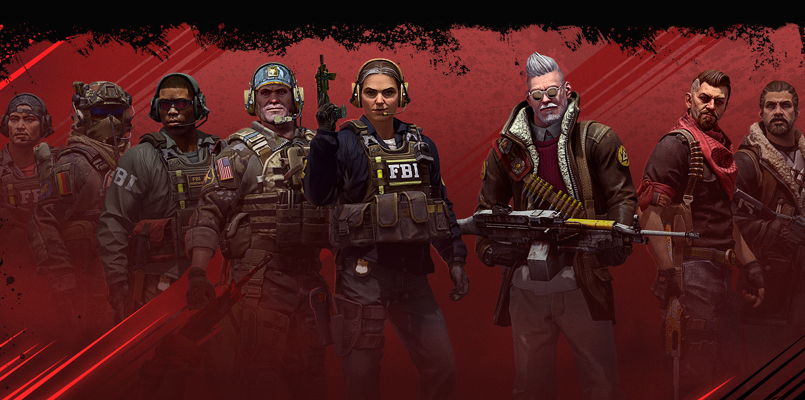 What is CS GO?
CS GO can be described as a multiplayer first-person shooter made by Valve and Hidden Path Entertainment. CS GO, the fourth game in the Counter-Strike series, begins with two teams, Terrorists and Counter-Terrorists, facing each other in different target-based game modes. You can buy other weapons and equipment with the money you earn in each round in the game. In the game, items purchased with real money are for cosmetic purposes only. There is no infrastructure in which the giver would be better.
The most common game modes feature the Terrorists planting bombs as the Counter-Terrorist team tries to stop them, or the Counter-Terrorist teams attempting to rescue hostages captured by the Terrorists. The game has basically nine official game modes: Competitive, Casual, Deathmatch, Arms Race, Destruction, Wingman, Flying Scout, Replays, and Danger Zone. Competitive mode, the primary game experience, is played by two teams of five players facing each other in a match that will be won by anyone who reaches 16.
Yes, we have come to the end of our CS GO How to Reduce Weapon Movement article. I hope we were able to help you.