Our Roblox Budokai codes list contains the most recent, effective, and working codes that can be used for a variety of rewards. If you want to participate in all features of Budokai Game, you'll need as many rewards as possible, so keep checking back with this updated list!
The possibilities are endless: fight powerful foes, discover new worlds, travel through space and time! Create allies or foes. Please be aware that dying occurs during the game and that each race of aliens has distinct advantages and disadvantages. Be sure to enjoy yourself!
What is Roblox Budokai?
There are countless opportunities available, including combating formidable opponents and exploring new planets and eras. Make enemies or alliances. You should be informed that you will die during the game and that each race of aliens has unique benefits and disadvantages. Enjoy yourself, of course!
We'll keep you informed about new Roblox Budokai codes as they become available. You should utilize these as quickly as possible since you never know when they'll run out! These Budokai codes were tested on the day this page was updated, so if you discover one that is no longer valid, please let us know by email in the contact section so we can update the article.
Roblox Budokai Codes (Working)
You can find all working Roblox Budokai Codes below. Hurry up to use these codes while they are working.
DENJI—Use this code and get 5 Race Rolls -New-
BANETHEBOT—Use this code and get 3 Race Rolls
BANEGIVESBACK—Use this code and get 25k Zeni and 3 Gene Spins
BUDOL—Use this code and get 5 Race Spins, and 5 Gene Spins
BUDOL?—Use this code and get 5 Gene Spins, and 2 Race Spins
BUDOW—Use this code and get 3 Race Spins
MYBAD—Use and Get 3 Gene Spins
LDEV—Use and Get 1 Race Spin
SUBTOEXCELSTUDIOS—Use and Get 1 Race Roll and 3 Gene Rolls
FREESTUFF—Use and Get 2 Race Rolls and 10 Gene Rolls
RESETME—Use and Get reset Wish, HBTC, Zenkai, and Absorb Cooldown
ONEYEAR—Use and Get 3 Race Spins, 5 Aura Spins and 5 Gene Spins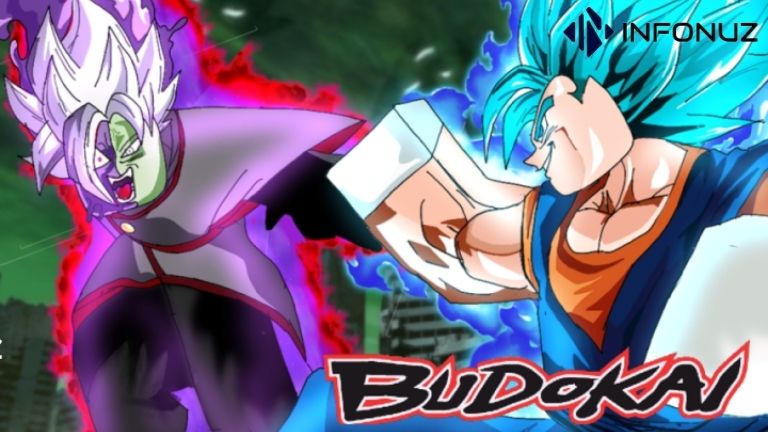 Budokai Roblox Codes (Expired)
The codes below are expired. So, you are no longer able to use them in the game.
GIVEMEZENI—Use and Get 25k Zeni
WEEKENDGIVEAWAY—Use and Get 2 Race Spins and 3 Aura Spins
GENETICS—Use and Get 5 Gene Spins
ZENI—Use and Get 15k Zeni
CITYBOYS—Get 2 Race Rols, 3 Aura Rolls + 1 Gene Roll
WEUP—Get 10k Zeni
banesbroke—Get 2 Gene Spins
meow—Get 25k Zeni
COMMONLUPDATE—Get 1 Race Spin + 3 Aura Spins + 1 Gene Spin
GIVEBREAD—Get 10K Zeni
COMMONBANEBUG—Get 2 Gene Spins
BANEBAD: Get a rewards
BANELDEV: Get a rewards
How to Use Roblox Budokai Codes
It's simple to use Roblox codes for free gifts in Budokai.
Simply open the Roblox Game and press M to access the menu.
Each functional code may be entered into a textbox in the codes section. (Or from Twitter logo)
To get your prize, press the Enter key on your keyboard.
If the code is not working, it means the code is expired.
That's all the information we can give about Budokai. I hope these codes will be useful to you in games. If you want, you can take a look at our Roblox Airport Tycoon Codes and Roblox Frontline Defense Codes articles and set sail for new games.