Instagram is at the forefront of social media applications, which is the new focus of socialization. Do you know How to Create an Instagram Group? If your asnwer is no dont worry, we will show how to do it. Users no longer want to throw them one by one when sharing posts. He wants to start a group with mutual friends. So how do we do this on Instagram? Here are the answers:
How to Create an Instagram Group
So How to Create an Instagram Group? To create a group in Instagram Direct, you must first add 2 people to the group. To create a new group conversation on Instagram:
Tap the message icon (Direct Message) in the upper right corner of your Instagram account.
Tap the icon in the upper right corner of the screen that opens.
Select 2 or more people to create a group and then tap Next.
Write a message to an Instagram group after clicking the Next tab.
Share any text or photo you wish here. Then tap send. Here is your group.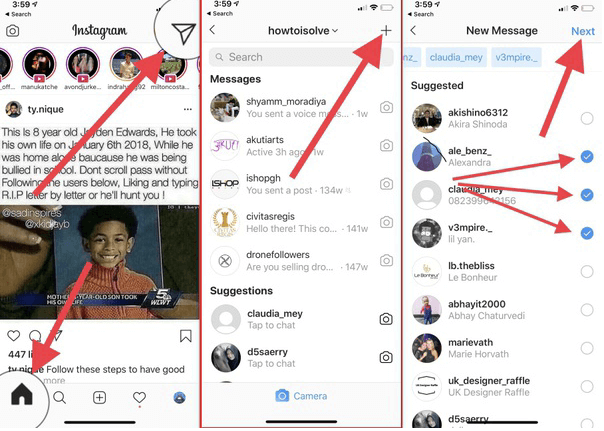 For More: How to Make Instagram Profile Photo Full Size?
What is Instagram?
Instagram is a free photo and video sharing app on social media. The app allows users to upload media. Media can be organized with filters, hashtags and geotagging. Posts can be shared publicly or with pre-approved followers. You can now Create an Instagram Group and chill with your friends!