Our Roblox Ninja Storm Simulator codes list contains the most recent, effective, and working codes that can be used for a variety of rewards. If you want to participate in all features of Storm Simulator Game, you'll need as many boost as possible, so keep checking back with this updated list!
Big Dog Studio created the Roblox Ninja Ninja Storm Simulator experience for the system. You'll be killing adversaries in this game to earn gold coins. Utilize those coins to transform your character into a stronger ninja. Additionally, you can open to other worlds, which will allow you to acquire stronger pets and more codes. In this simulator game, try to climb the leaderboards!
What is Roblox Ninja Storm Simulator?
The best fun you can have in life is playing a ninja, right? My upbringing was watching a little too much Toonami, followed by my buddies and I running about in a field throwing sticks at each other until we were hurt. Ah, the good old days. You can pretend to be Naruto, Deku, Goku, Tanjiro, or pretty much any other anime character with the aid of Ninja Storm Simulator. All of this may be accomplished without leaving the house or telling your mother why you are bleeding.
We'll keep you informed about new Roblox Ninja Storm Simulator codes as they become available. You should utilize these as quickly as possible since you never know when they'll run out! These Ninja Storm Simulator codes were tested on the day this page was updated, so if you discover one that is no longer valid, please let us know by email in the contact section so we can update the article.
Roblox Ninja Storm Simulator Codes (Working)
You can find all working Roblox Ninja Storm Simulator Codes below. Hurry up to use these codes while they are working.
v07PyMZI8z11 – Get two times super earner and two times lucky boost (NEW)
v07PyMZI8z – Get Free Rewards & Boosts
Thank20000 – Get Free Rewards & Boosts
ThankFOR10K –Get Free Rewards & Boosts
OMG7k – Get Free Rewards + Boosts
love5000 – Get Free Rewards + Boosts
thank2k – Get Free Rewards + Boosts
gift500 – Get Free Rewards + Boosts
happysunday – Get Free Rewards + Boosts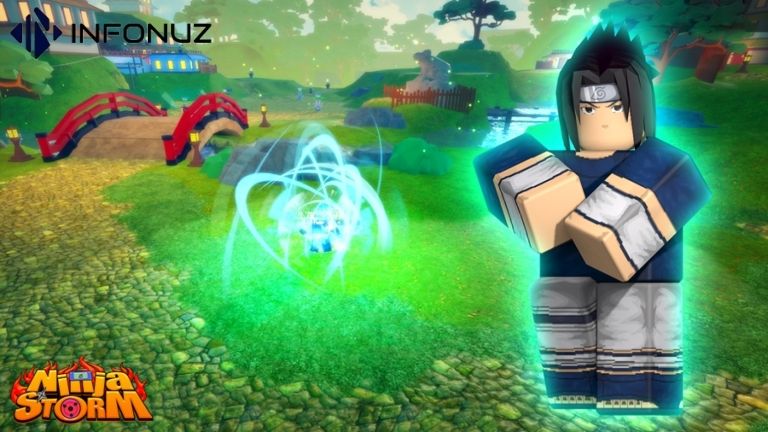 Ninja Storm Simulator Roblox Codes (Expired)
The codes below are expired. So, you are no longer able to use them in the game.
thank1000 – Get Free Rewards + Boosts
welcome to Ninja Storm – Get Free Rewards + Boosts
How to Use Roblox Ninja Storm Simulator Codes
It's simple to use Roblox codes for free gifts in Storm Simulator.
Simply open the Roblox Game and press M to access the menu.
Each functional code may be entered into a textbox in the codes section. (Or from Twitter logo)
To get your prize, press the Enter key on your keyboard.
If the code is not working, it means the code is expired.
That's all the information we can give about Ninja Storm Simulator. I hope these codes will be useful to you in games. If you want, you can take a look at our Roblox Backrooms Race Clicker Codes and Roblox Warrior Legends Simulator Codes articles and set sail for new games.