Our Roblox Drive World codes list contains the most recent, effective, and working codes that can be used for a variety of rewards. If you want to participate in all features of Drive World Game, you'll need as many rewards as possible, so keep checking back with this updated list!
Driving some of the best vehicles available is possible in the racing game Drive World. Because if driving supercars isn't an option, where is the joy in that? Those road creatures are amazing, but only if you know how to train them. Although operating such supercars is difficult, you must first get them.
What is Roblox Drive World?
Drive World, a racing game, allows players to operate some of the top vehicles on the market. Because where is the fun in that if driving supercars isn't an option? Those critters on the roads are incredible, but only if you can teach them tricks. Even if driving such supercars is challenging, you must first get them.
We'll keep you informed about new Roblox Drive World codes as they become available. You should utilize these as quickly as possible since you never know when they'll run out! These Drive World codes were tested on the day this page was updated, so if you discover one that is no longer valid, please let us know by email in the contact section so we can update the article.
Roblox Drive World Codes (Working)
You can find all working Roblox Drive World Codes below. Hurry up to use these codes while they are working.
STRUCKGOLD – Get 75k cash
JP90K – 30k cash
80KLIKES – Get 50k cash
7DEEKLIKES –Get 30k cash
CACTIPAL – Get 30k cash
tengrand – Get 15k Cash
DOUBLEFIVES – Get 30k Cash
NOTBAD – Get F1 car
likesoverload – Get 40k Cash
fav4money – Get 30k Cash
fourtyfive – Get 30k Cash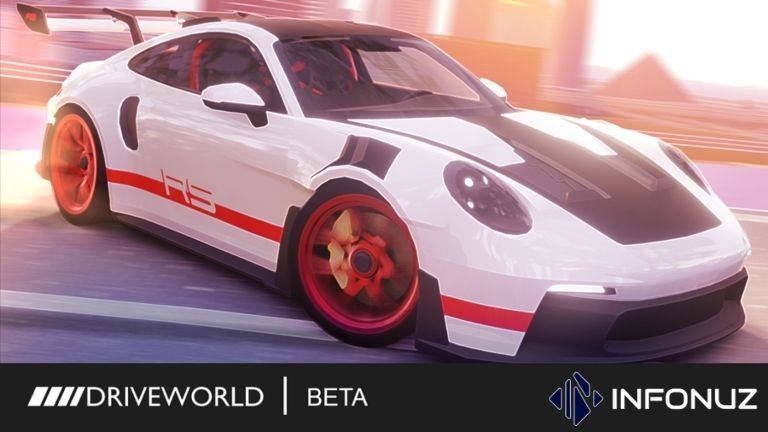 Drive World Roblox Codes (Expired)
The codes below are expired. So, you are no longer able to use them in the game.
How to Use Roblox Drive World Codes
It's simple to use Roblox codes for free gifts in Drive World.
Simply open the Roblox Game and press M to access the menu.
Each functional code may be entered into a textbox in the codes section. (Or from Twitter logo)
To get your prize, press the Enter key on your keyboard.
If the code is not working, it means the code is expired.
That's all the information we can give about Drive World. I hope these codes will be useful to you in games. If you want, you can take a look at our Roblox SharkBite 2 Codes and Roblox Hair ID Codes articles and set sail for new games.