Our Roblox Chaotic Bean Simulator codes list contains the most recent, effective, and working codes that can be used for a variety of rewards. If you want to participate in all features of Chaotic Bean Simulator Game, you'll need as many rewards as possible, so keep checking back with this updated list!
Ever wished you could experience life as a bean? Although it seems unlikely, you can now using Chaotic Bean Simulator! By bouncing and gathering gummies, you can get experience, level up, and improve your stats. Just have fun and explore while taking advantage of all the benefits of being a bean since you may earn experience points by breaking crystals and using items.
What is Roblox Chaotic Bean Simulator?
Have you ever considered what it's like to be a bean? It seems unlikely, yet thanks to Chaotic Bean Simulator, you can! You can level up and improve your stats by bouncing and collecting gummies to get experience. In order to maximize your enjoyment of being a bean, just have fun and explore. You may also earn experience points by breaking crystals and using items.
We'll keep you informed about new Roblox Chaotic Bean Simulator codes as they become available. You should utilize these as quickly as possible since you never know when they'll run out! These Chaotic Bean Simulator codes were tested on the day this page was updated, so if you discover one that is no longer valid, please let us know by email in the contact section so we can update the article.
Roblox Chaotic Bean Simulator Codes (Working)
You can find all working Roblox Chaotic Bean Simulator Codes below. Hurry up to use these codes while they are working.
OldSoundtrack—Use and Get change back to the old soundtrack of the game (New)
TakingABreak—Use and Get 10k Gummies, 1 Hour of Magnet, and 30 minutes of 3x XP
BwebDemo—Use and Get a Dweb Garden Mini Game
3MilVisits—Use and Get 20k Gummies, 500 Coins, and Boosts
RBXNews—Use and Get 10,000 Gummies and 3x XP boost
FlatBean—Use and make your bean flat
CBS0—Use and go to Chaotic bean simulator zero
GumballGabe—Use and Get gives 3,000 gummies
CoolBean—Use and Get Gives 10 minutes of both boosts, 500 Coins, and 1,000 Gummies
FreeMagnet—Use and Get one hour of Magnet boost
Legacy2022—Use and go back in time to 2022
FreeCoins—Use and Get 1,000 Coins
2MilVisits—Use and Get 1,000 Coins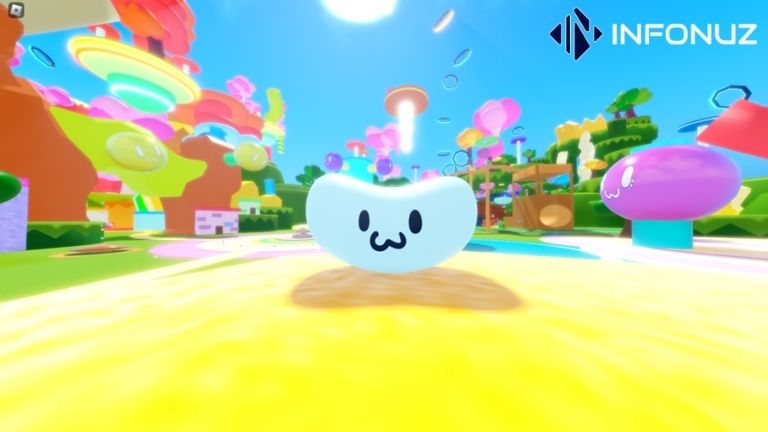 Chaotic Bean Simulator Roblox Codes (Expired)
The codes below are expired. So, you are no longer able to use them in the game.
How to Use Roblox Chaotic Bean Simulator Codes
It's simple to use Roblox codes for free gifts in Chaotic Bean Simulator.
Simply open the Roblox Game and press M to access the menu.
Each functional code may be entered into a textbox in the codes section. (Or from Twitter logo)
To get your prize, press the Enter key on your keyboard.
If the code is not working, it means the code is expired.
That's all the information we can give about Chaotic Bean Simulator. I hope these codes will be useful to you in games. If you want, you can take a look at our Roblox Drive World Codes and Roblox SharkBite 2 Code articles and set sail for new games.