Our Roblox Anime Star Simulator codes list contains the most recent, effective, and working codes that can be used for a variety of rewards. If you want to participate in all features of Anime Star Simulator Game, you'll need as many rewards as possible, so keep checking back with this updated list!
A Roblox game called Anime Star Simulator combines clicking gameplay with strong anime heroes. When you click, you build chi, which increases your strength and aids in your ascent up the scoreboard. To grow your power even further and emerge as the most powerful anime star, collect and spend gems to buy more heroes.
What is Roblox Anime Star Simulator?
Strong anime heroes are combined with clicking gameplay in the Roblox game Anime Star Simulator. Clicking causes you to build chi, which makes you stronger and helps you move up the leaderboard. Collect and spend gems to purchase more heroes in order to increase your power even higher and become the most powerful anime star.
We'll keep you informed about new Roblox Anime Star Simulator codes as they become available. You should utilize these as quickly as possible since you never know when they'll run out! These Anime Star Simulator codes were tested on the day this page was updated, so if you discover one that is no longer valid, please let us know by email in the contact section so we can update the article.
Roblox Anime Star Simulator Codes (Working)
You can find all working Roblox Anime Star Simulator Codes below. Hurry up to use these codes while they are working.
update8—Get a Luck Boost (New)
bugfixing5—Get Practice Boost
bugfixing4—Get Practice Boost
thx10kmembers—Get Damage Boost
update6—Get Luck Boost
bugfixing3—Get Practice Boost
15kfavorites—Get Damage Boost
towerupdate—Get Luck Boost
bugfixing2—Get Luck Boost
UPDATEFOUR—Get 2x Gem Boost
bugfixing—Get 200 Gems
thx200kmembers—Get Boost
sorryforbugs—Get 300 Gems
10klikes—Get Chi Boost
10kfavorites—Get 2x Gems Boost
thxfor140kmembers—Get a 2x Damage Boost
thxfor1Mvisits—Get a 2x Practise Boost
thxforupdating—Get 1x Double Chi Boost
update—Get 2x Chi Boost
letsgoplayers—Get 300 Gems
2KFAVORITES—Get 200 Gems
2KLIKES—Get Double Gems Boost
Release—Get 50 Gems
Freeboost—Get 1x Double Chi Boost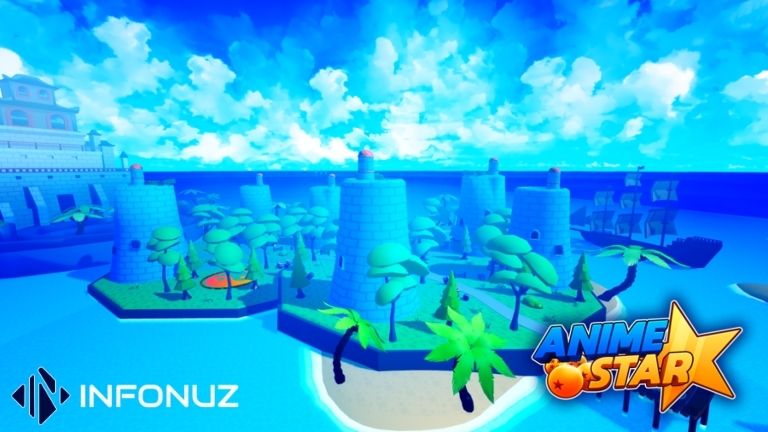 Anime Star Simulator Roblox Codes (Expired)
The codes below are expired. So, you are no longer able to use them in the game.
How to Use Roblox Anime Star Simulator Codes
It's simple to use Roblox codes for free gifts in Anime Star Simulator.
Simply open the Roblox Game and press M to access the menu.
Each functional code may be entered into a textbox in the codes section. (Or from Twitter logo)
To get your prize, press the Enter key on your keyboard.
If the code is not working, it means the code is expired.
That's all the information we can give about Anime Star Simulator. I hope these codes will be useful to you in games. If you want, you can take a look at our Roblox Realms Simulator Codes and Roblox Psychic Playground Codes articles and set sail for new games.