Our collection of Roblox Presentation Experience codes comprises the most latest, effective, and functional codes that can be used to earn a range of rewards and points. You'll need as many points as possible to engage in all parts of the Presentation Experience Game, so keep checking back with this updated list! You may also get free Roblox codes in the Roblox Southwest Florida Codes article.
What is the Roblox Presentation Experience?
Roblox The Presentation Experience is a Minimal Games comedy experience in which participants are in a classroom giving presentations. It is based on the Bohemian composer Jan Hugo Voek's Impromptu Speech, but with interruptions.
List of Roblox Presentation Experience Codes
As new Roblox Presentation Experience codes become available, we'll keep you updated. You should use these as soon as possible because you never know when they will run out! These Presentation Experience codes were tested on the day this page was published, so if you find one that is no longer valid, please notify us through email in the contact area so that we can update the post.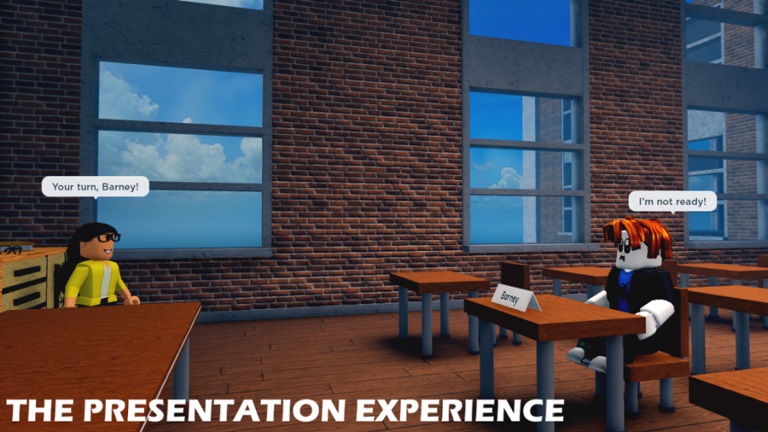 Working Roblox Presentation Experience Codes (Updated)
All of the functional Roblox Presentation Experience Codes are listed here. Use these codes as soon as possible while they are still active.
therearenootherteachersintheschoolbecausenobodywantstoseethebadteacher – Earn 10 Gems (New)
nootnoot – Earn 75 Points (New)
anfisanova – Earn 25 Points
Megaboost – Earn 5x Points for one minute
5gems – Earn 5 Gems
toilet – Earn 50 points
bookworm – Use the code for 80 Points
code – Use the code for 15 Points
RAT – Use the code for 25 Points
poop – Use the code for 100 Points

NikkoCoder – Use the code for 50 Points
Teachermadcuzbad – Use the code for 200 Points
itsaboutdriveitsaboutpower – Earn 150 Points
Expired Presentation Experience Roblox Codes
The codes below are expired. So you are no longer able to use them in the game.
bababooeypoints – Earn 50 Points
180klikes – Earn 10 Gems
175klikes – Earn 10 Gems and 5x Point Boost
beatbox – Use the code for 30 Points
Easter – Earn 8 Gems
700kmembers – Earn 10 Gems and a 1 minute 5x Points Boost
600kmembers – Earn 5 minutes of 2x Boost

sus – Use the code for 30 Points
How to Use Roblox Presentation Experience Codes
It's simple to use Roblox codes for free gifts in Presentation Experience.
To access the menu, simply open the Roblox game and press M.
Each functional code may be entered into a textbox in the codes section. (Or, alternatively, the Twitter logo)
To get your prize, press the Enter key on your keyboard.
If the code is not working, it means the code is expired.