Our Roblox Nuke Simulator codes list contains the most recent, effective, and working codes that can be used for a variety of rewards. If you want to participate in all features of Nuke Simulator Game, you'll need as many rewards as possible, so keep checking back with this updated list!
Are you tired of watching your Roblox sims hatch pets and dogs? Then take it to the next level with Nuke Simulator, where you may purchase nuclear weapons from silos and then go out and wreck havoc to earn cash and Gems!
What is Roblox Nuke Simulator?
With greater money, you can access more locations to devastate, including cities, deserts, and jungle environments. Additionally, as you go, you can increase your stats to give your character more personality by increasing your reach, nuke speed, or storage capacity.
We'll keep you informed about new Roblox Nuke Simulator codes as they become available. You should utilize these as quickly as possible since you never know when they'll run out! These Nuke Simulator codes were tested on the day this page was updated, so if you discover one that is no longer valid, please let us know by email in the contact section so we can update the article.
Roblox Nuke Simulator Codes (Working)
You can find all working Roblox Nuke Simulator Codes below. Hurry up to use these codes while they are working.
MASSIVEGIFT – Get Free Rewards
BIGTICKETZZ— Get Redeem for 15 Mega Tickets (New)
BIGTICKETZ— Get Redeem for 10 Mega Tickets (New)
MEGANUKE – Get Free Rewards
Only1ThisTime – Get Use the code for Daily Spin
ThanksAzure – Get Use the code for x2 Mega Silo Tickets
ThanksSky – Get 10 Free Spins
CreepyCyberCoins – Use and get free coins
ImBrokeSoINeedThisCode – Use and get free gems
CYBERCOINZZ – Use and get 200k coins
MOREBOOSTS! – Use and get free boosts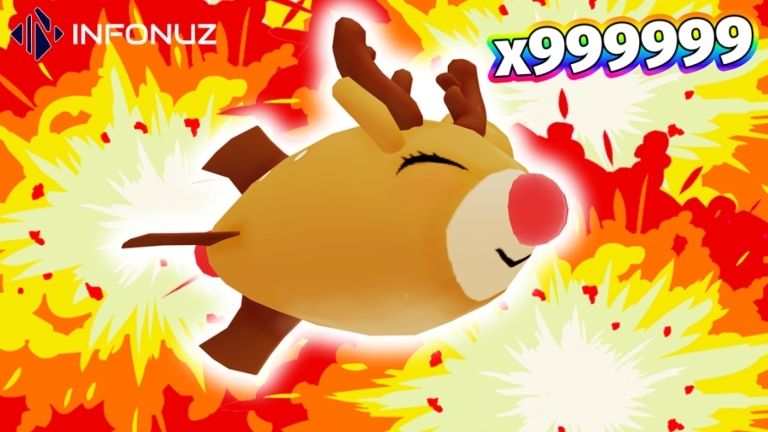 Nuke Simulator Roblox Codes (Expired)
The codes below are expired. So, you are no longer able to use them in the game.
DESTROY2 – Use and get 60k gems
UPINOHIO – Use and get 100k gems
MOONBOOST – Use and get 20k moon coins
ALIENGEMS – Use and get 80k gems
DOWNINOHIO – Use and get free rewards
LOTTADAMAGE – Use and get free rewards
DESTROY – Use and get free rewards
MARTIANS? – Use and get free rewards
PARI—Use and get three of each Boost
GEMURITEZ—Use and get 20K Gems
BIGBOOM—Use and get 250K Coins
How to Use Roblox Nuke Simulator Codes
It's simple to use Roblox codes for free gifts in Nuke Simulator.
Simply open the Roblox Game and press M to access the menu.
Each functional code may be entered into a textbox in the codes section. (Or from Twitter logo)
To get your prize, press the Enter key on your keyboard.
If the code is not working, it means the code is expired.
That's all the information we can give about Nuke Simulator. I hope these codes will be useful to you in games. If you want, you can take a look at our Roblox Brick Bronze Legends Of Space Codes and Roblox CW Codes articles and set sail for new games.